Consolidating information about sake breweries in Kashima City and Ureshino City, the official Kashima Sakagura Tourism app has been released.
You can easily access each brewery's website, as well as their Instagram and Facebook pages. You can also receive the latest information about each brewery through push notifications! Soon you will also be able to make reservations for Kashima Sakagura Tourism events directly through the app. Download today!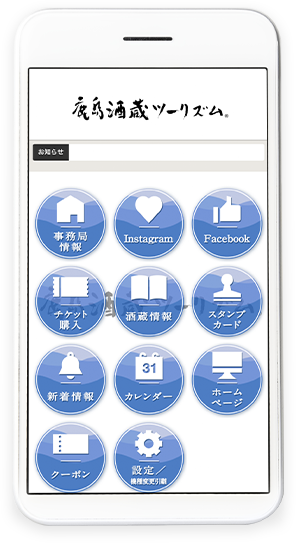 Collect stamps to
win special prizes

Get coupons for
discounts on alcohol

Receive the latest news
from Kashima's breweries
Download the Official Kashima Sakagura Tourism App!
Search for 鹿島酒ツー
(Kashima Sake Tour)
on the App Store or Google Play.