Mitsutake Shuzojo Co., Ltd. Mitsutake Brewery/
Mitsutake Shuzojo Co., Ltd. Minematsu Brewery
(Sightseeing Brewery Hizennya)
Mitsutake Shuzojo Co., Ltd. Mitsutake Brewery/
Mitsutake Shuzojo Co., Ltd. Minematsu Brewery
(Sightseeing Brewery Hizennya)
■Mitsutake Shuzojo
2421 Hama-machi Otsu, Kashima City
TEL 0954-62-3033
Business Hours: 8:00-17:15
Closed: Saturdays and Sundays; public holidays; 8/13-8/15; 12/31-1/3
Direct Sales: No (tasting unavailable)
Brewery Tour: Unavailable
Website: http://www.kinpa.jp/

■Sightseeing Brewery Hizennya
2761-2 Hama-machi Otsu, Kashima City
TEL 0954-63-2468
Business Hours: 10:00-17:00
Closed: Obon festival; New Year's holiday
Direct Sales: Yes (tasting available)
Brewery Tour: Available
*Tours usually available (during the sake production period, there may be areas with restricted entry)
Website: https://hizennya.co.jp/
Creating Innovation from Tradition
Mitsutake Shuzojo faces Hizen Hamashuku Sakagura Dori (Sake Brewery Avenue). In 2019, it combined with Minematsu Brewery, and it also operates Sightseeing Brewery Hizennya.

Sightseeing Brewery Hizennya welcomes visitors year-round, and the shop at the front of the building sells refined sake, such as "Mitsutake" and "Hizen-Hamashuku," and the sweet potato shochu distilled liquor "Makai he no Sasoi" (Invitation to the Demon World), as well as famous sweets and processed foods from the region.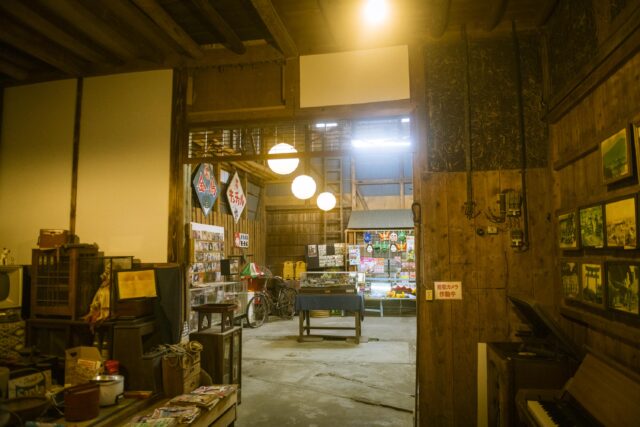 To the back, there is a room featuring old-fashioned magazines and sundries from the Showa era. It is a must-see when you visit Kashima.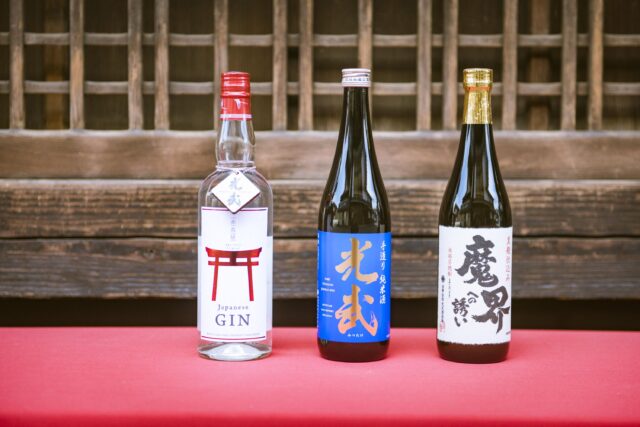 Mitsutake Shuzojo's history dates back to the start of the Genroku era in 1688. President Hiroyuki Mitsutake is the brewery's 14th generation.

After popularizing "Makai he no Sasoi," the first sweet potato shochu in northern Kyushu, he took the lead in turning his family's business into a corporation. Mitsutake Shuzojo now has offices in Tokyo, Osaka, Fukuoka, and Oita, and has been selling goods online for more than 20 years.

The defining feature of Mitsutake Shuzojo's sake is that "Although it's full-bodied, the aftertaste is pleasant and refreshing." The sake is best enjoyed as an evening apéritif. "I would like people to drink it casually as part of their daily lives," says Mr. Mitsutake.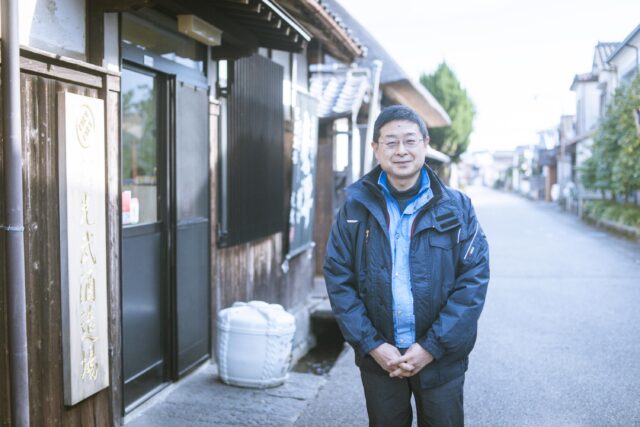 Mitsutake Shuzojo has produced so many chief sake brewers (toji) that it is often called "the Mitsutake School." There is a well on the brewery grounds, and high quality subsoil water from the Taradake mountain range is used for everything from washing rice to diluting sake. In addition, most of the rice used in sake production is grown by farmers within Saga Prefecture.

In recent years, the brewery has worked to create sake from local cooking rice instead of sake rice, such as "Saga Biyori" and "Yumeshizuku," among others. "I want to show that even cooking rice can be used to make delicious sake," says Mr. Mitsutake — a testament to his faith in his brewers.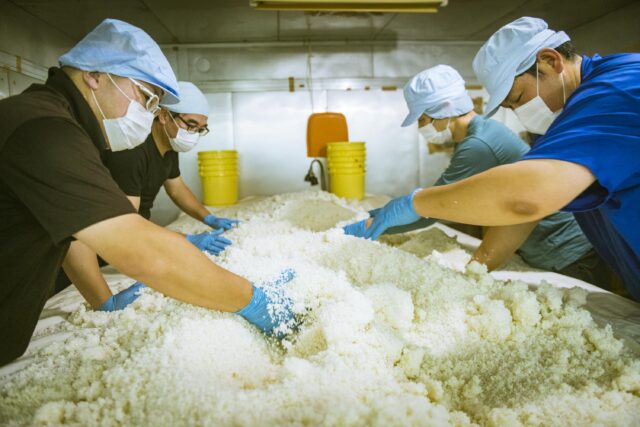 Only a select few are involved in Mitsutake Shuzojo's sake brewing: the chief brewer leads a team of just five people. The company's philosophy is that brewing sake develops human resources, and the employees are treated with care; the brewery uses production control to ensure that even during the busy production season, employees are able to have two days of vacation per week.

In addition to the staple products "Mitsutake" and "Hizen-Hamashuku," once a year, the chief brewer also creates a sake called "Kimagure Dragon," for which all steps of the brewing process — from the raw rice, to the yeast, to the production method — are redesigned from scratch each year. It is easy to see why the sake brewery's motto is "Innovation from tradition."