Sachihime Shuzo Brewery
Sachihime Shuzo Brewery
599 Kou, Furueda, Kashima City
TEL 0954-63-3708
Business Hours: 8:00-17:00
Closed: 1/1-1/3
Direct Sales: Yes (tasting available)
Brewery Tour: Available (9:00-16:30, 16:00 in winter)
*Tours usually available (during the sake production period there may be areas with restricted entry)
Website: http://www.sachihime.co.jp/
From Kashima to the World: A Brewery That Shares Sake Culture
Located near Yutoku Inari Shrine, one of Japan's Three Great Inari Shrines, Sachihime Shuzo is the brewer of Yutoku Inari Shrine Omiki — sake offered to the gods. From Hizen Hamashuku Sakagura Dori (Sake Brewery Avenue), it is approximately 10 minutes by foot.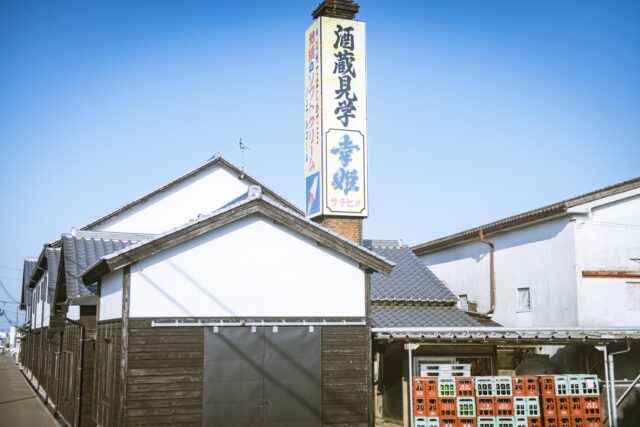 The Minematsu family, who originally raised akagai blood clams from the Ariake Sea, began brewing sake around 1934. The business was passed down matrilineally through three generations of women, until the husband of the third generation became the proprietor.

The name "Sachihime" refers to the hope that the family's only daughter would grow up to be happy, and was used as the name of the sake before becoming the name of the brewery itself.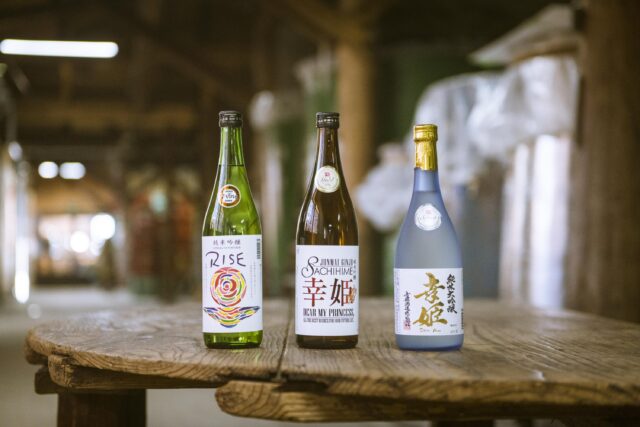 Sachihime Shuzo has been welcoming tourists into the brewery since the 1960s, a time before brewery tours were common. Inside the brewery, there are handwritten papers on display explaining the history and characteristics of Saga's sake brewing.

About ten years ago, the brewery began selling sake soft serve ice cream and amazake (a sweet fermented rice drink) so that those who cannot drink sake can also enjoy it. By doing so, they hope to share the many forms of sake culture with their visitors.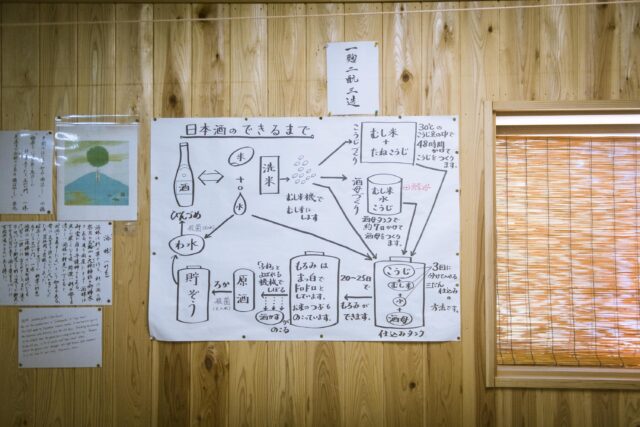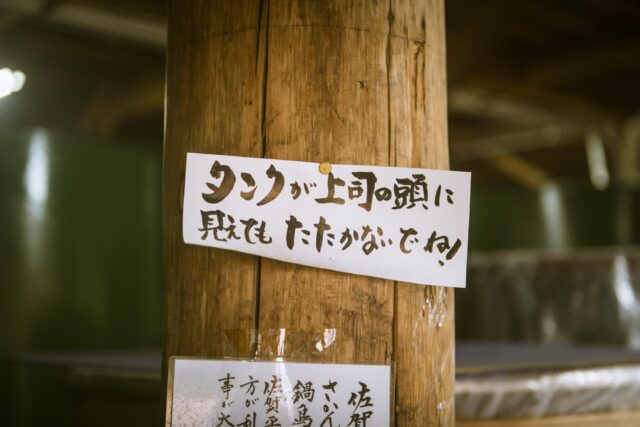 Currently the chief brewer is president Yukihiro Minematsu's eldest son Hirofumi. After graduating from Tokyo University of Agriculture's Department of Fermentation Science, he trained at the Kumamoto Prefecture Sake Institute before joining Sachihime Shuzo.

When asked questions about sake brewing, Hirofumi begins his explanation from the Kamakura period (~13th century). "If I hadn't become a brewer, I would have been a historian," he says. His stories are so interesting that you will want to ask him question after question.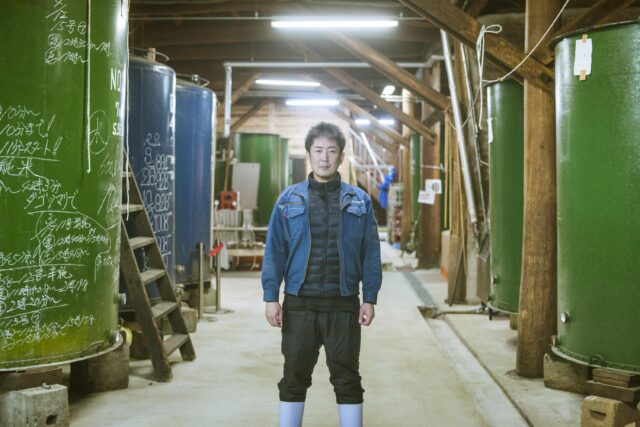 "Sachihime," the refined sake Hirofumi brews, is flowery and easy to drink. It pairs well with meat, and it is even popular in China and the United States.

For a long time, Sachihime has had a sweet flavor, but until a few years ago, its sweetness had been reduced in line with the general trend throughout Japan. However, after Sachihime was featured in foreign tastings and competitions and began to be exported, it gained recognition for its high quality sweet flavor. This served as a reminder of the importance of sweetness.

Thus, by looking outward, the sake was able to return to its origins. "Sake is becoming less popular in Japan, but it's still growing overseas," said Hirofumi. When you look at him, you can tell that it won't be long before Sachihime is loved around the world.