Baba Syuzoujyou Brewery
Baba Syuzoujyou Brewery
1365 Mikawachi, Kashima City
TEL 0954-63-3888
Business Hours: 8:00-17:00
Closed: Weekends, Holidays, 8/14~8/16, 12/31-1/3
Direct Sales: Yes (tasting unavailable)
Brewery Tour: Unavailable
Website: https://www.nogomi.co.jp/
Beloved Local Sake That Refuses to Compromise on Quality
The Nogomi area is surrounded by green mountains and a beautiful expanse of rural scenery. Baba Syuzoujyou has stood on the banks of the Nogomi area's central river for more than 200 years.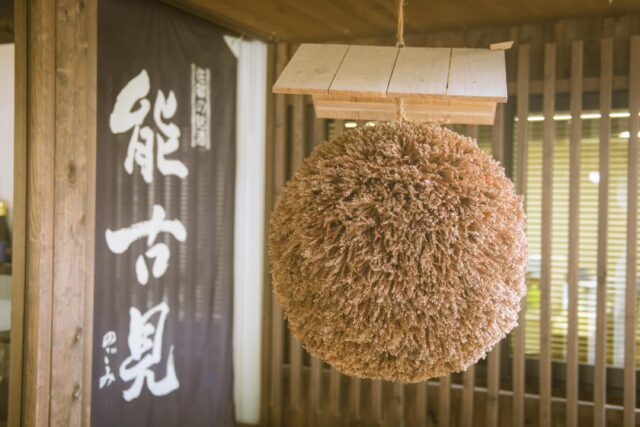 Although the brewery's history dates back to 1795, it only began selling "Nogomi," its refined sake loved by sake fans, when the 8th generation Daiichiro Baba took over the business.

Mr. Baba lost his father at a young age and joined the brewery immediately after graduating college. At the time, the consumption of sake had fallen, and many sake retailers could not find successors.

"At this rate, there will be no future for me." Feeling a sense of urgency, Mr. Baba began locally cultivating Yamada Nishiki, the highest quality rice for sake, and produced a special designation sake using local rice and subsoil water from the Taradake mountain range. After seven years of negotiations with Japan Agricultural Cooperatives and local farmers, he was finally able to give his completed sake the name "Nogomi."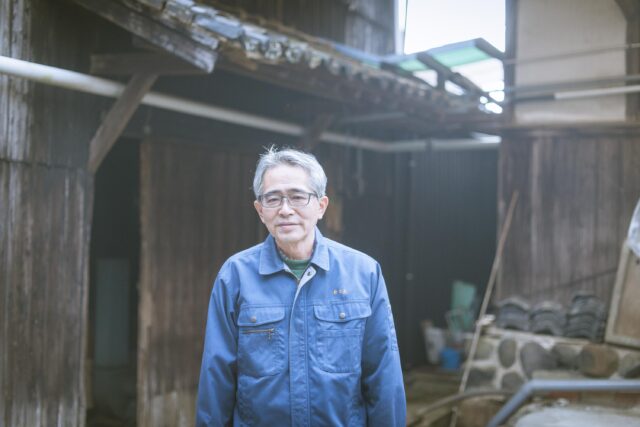 However, at the time, special designation sake was often only sold as presents. Furthermore, the 1.8 liter bottles cost 3,000 yen — a high price for the time — and did not have labels made of washi (Japanese paper) like high quality junmai ginjo sake did, but were instead shipped wrapped in newspaper, which was better for obstructing light and retaining temperature. Mr. Baba's hope was that unlike junmai ginjo sake, which was reserved for special occasions, his sake could be enjoyed with one's evening meal.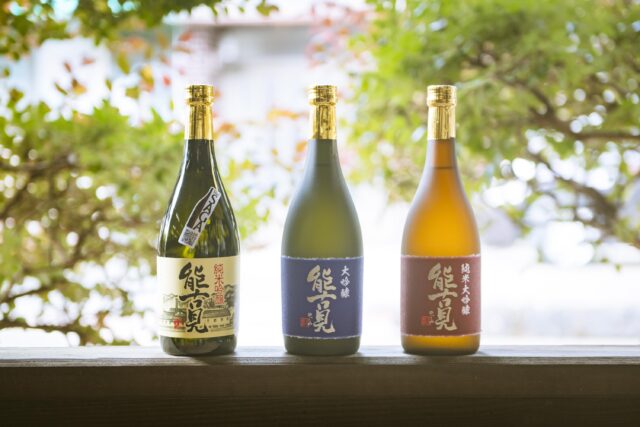 The initial response from sake retailers was lukewarm, and for a long time, the sake did not sell. Mr. Baba thought, "It's strange that sake won't sell just because it costs 3,000 yen. After all, wine and whiskey cost more and still sell," and continued to brew the sake he believed in.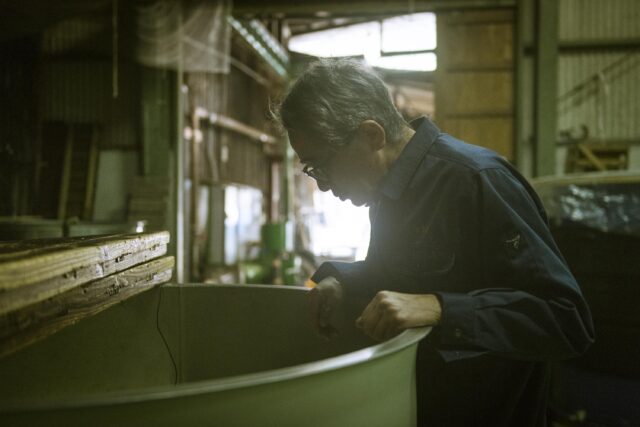 Eventually, after winning the grand prize in a nationwide sake contest two years in a row, Nogomi's reputation grew. In order to brew sake they can be proud of, Baba Shuzo continues its small-scale production and has gained fans in doing so.

Baba Syuzoujyou's sake pairs well with the rich flavors of Saga cuisine; the sweetness is not overwhelming, and you can taste the flavor of the rice. "Since we've established our brewery on this land, I want to make sake that uses ingredients from the area and goes well with the region's food." Baba Syuzoujyou's sake answers the question, "What does it mean to be a local sake?"