Gochouda Brewery
Gochouda Brewery
2081 Oaza Gochoda Ko, Shiota-cho, Ureshino City
TEL 0954-66-2066
Business Hours: 8:00-17:00
Closed: Sundays; public holidays; 8/13-8/15; 1/1-1/3
Direct Sales: No (tasting unavailable)
Brewery Tour: Unavailable
Website: http://azumaichi.com/
Making Use of Umami: Sake Brewing That Starts from Rice Cultivation
If you drive 20 minutes from Ureshino's hot spring district, you will spot the large Gochouda Brewery near the Shiota River. The brewery separated from the adjacent Seto Shuzo in 1922. Hoping to produce the number one sake in East Asia, they named their sake "Azumaichi" (written with the characters for "East" and "one"). The sake has found popularity both in Saga and throughout the country.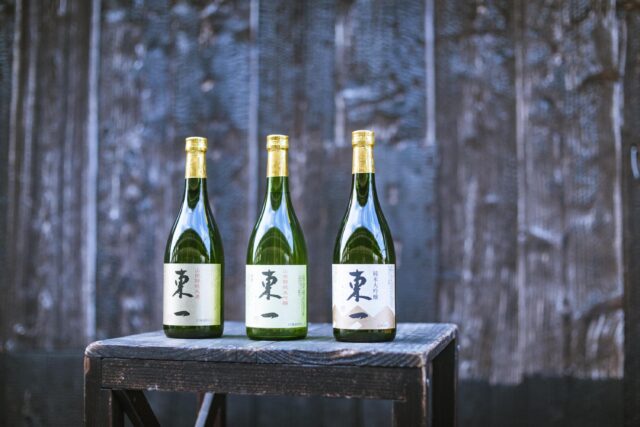 According to president Ippei Setoh, "Azumaichi is a sake that represents the umami of rice." In fact, Gochouda Brewery employs various methods to take advantage of the sake rice's umami flavor.

Nowadays it is becoming more common for sake breweries to grow their own rice, but Gochouda Brewery has been growing its own Yamada Nishiki (the highest quality rice for sake) since 1988. At the time, it was difficult to obtain Yamada Nishiki in Saga Prefecture, so through trial and error, a group of rice cultivators consisting primarily of sake brewers learned techniques for raising seedlings and managing water and fertilizer.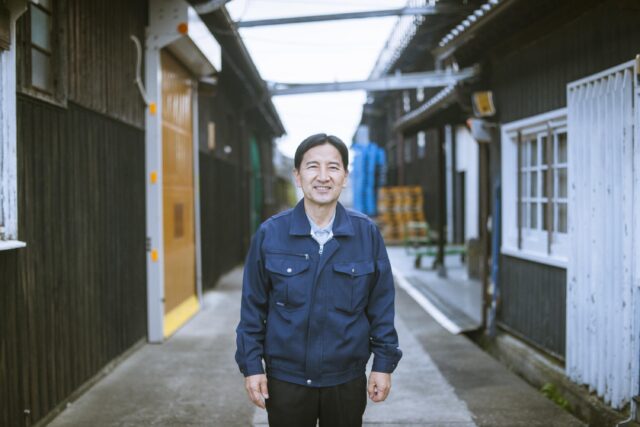 This rice is then polished in the company's rice huller, and is then hand-washed by the brewers in a special-made bamboo sieve, which provides the best drainage.* Watching the brewers wash the rice together in time with the rhythm of a metronome is truly a thrilling sight.

Although Gochouda Brewery produces a large yield and has mechanized some of their processes, the handiwork of the brewers is what is indispensable for making delicious sake.

*Only for ginjo grade sake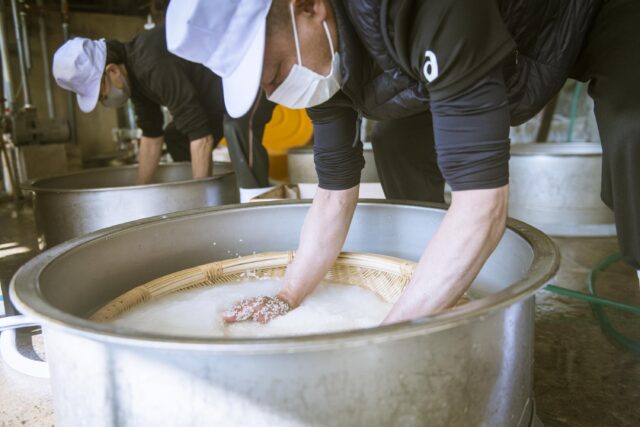 What is particularly important for drawing out the umami of the rice is the ginjo brewing method, where the rice is fermented at a low temperature over a long period of time. By carefully cultivating a yeast derived from Kumamoto yeast at a low temperature, a sake with the ginjo aroma and a strong taste is born.
At Gochouda Brewery, nearly 20 brewers — both men and women — work at a breakneck pace under the leadership of the chief brewer and the production director. As soon as one step finishes, the next step begins — speedily and efficiently.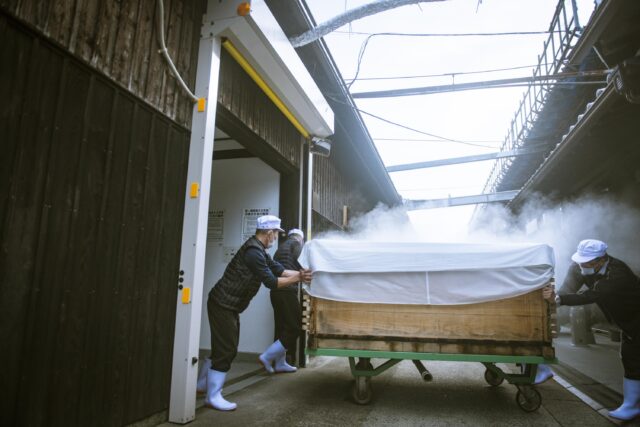 What is most impressive is the thorough cleaning at each step of the process. Once one brewer has stirred the sake, another brewer immediately cleans the paddle; as one brewer carries the cooled steamed rice from the malting chamber, another cleans the cooling machine. As president Ippei Setoh says, "Sake brewing takes teamwork." The brewers' teamwork is what allows them to brew sake that represents the umami of rice.